What is SEO ? and how to learn SEO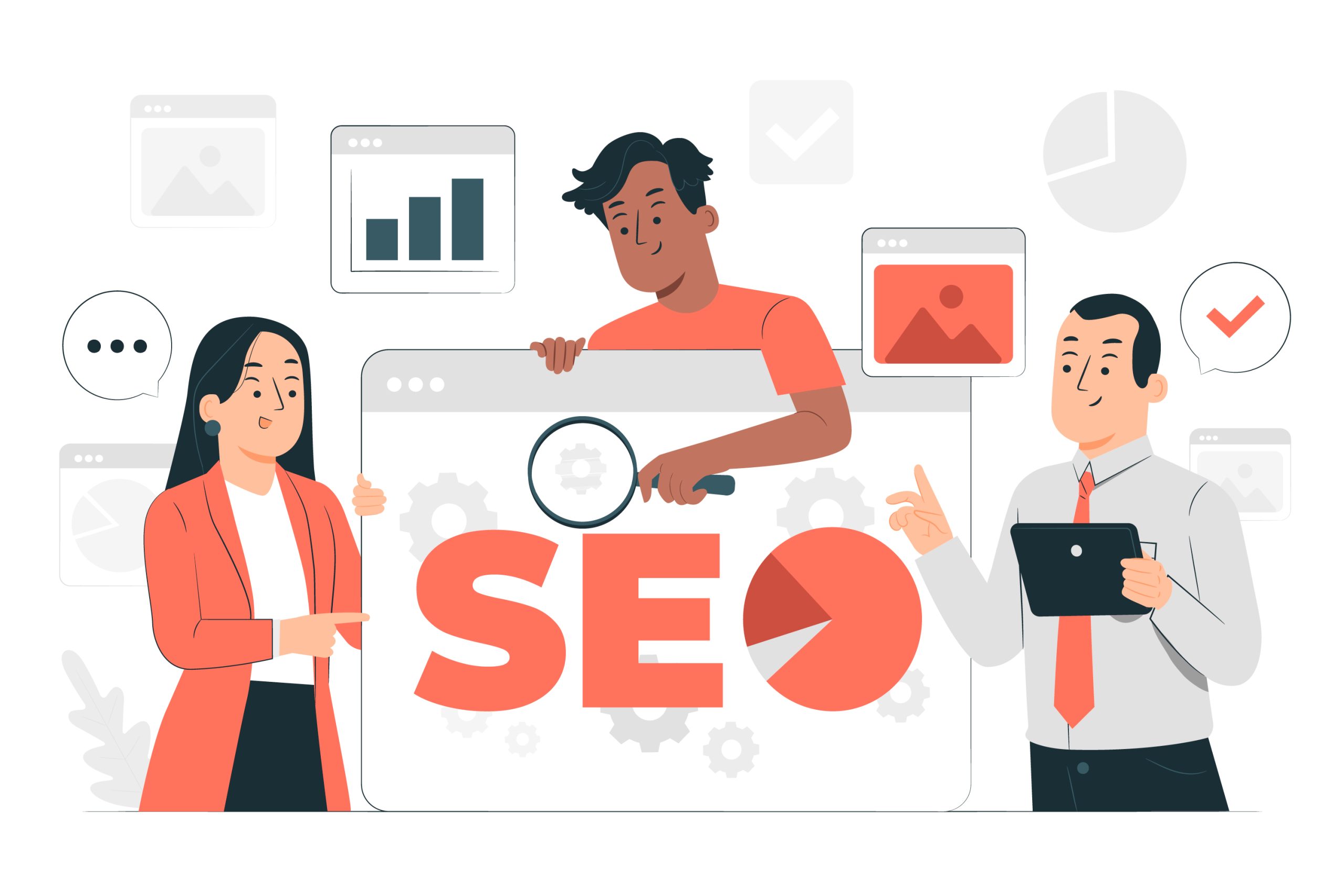 What is SEO, Have you ever come up with the term SEO, and how it can help drive traffic to your website and get you higher rankings, but you aren't sure how it works or what areas to focus on? You have come the right way.
What is Search Engine Optimization (SEO)
What is SEO? Well, SEO stands for 'Search Engine Optimization, it is the method or a strategy to acquire traffic from organic, paid, or natural search results in your preferred search engines. SEO provides an uplifting to your website's position in search results pages. As the basic rule states, the higher the website is ranked on the search engine, the more likely it is for people to notice it.
Attractive SEO practices involve many different activities, such as:
Creating value-oriented, user-friendly content and utilizing the same for search engines and their users
Inclusion of relevant backlinks from genuine sites
Assessing the results and continuous improvisation.
SEO is considered an essential marketing activity in today's digital scenario
What is paid and organic search?
From the outset, it's vital that we understand what is organic, and paid search. There are four major factors involved.
Positioning Factor
The first and foremost factor is that paid search results appear at the top of search engine results pages as ads written before them, and organic results appear afterwards paid results.


Time Factor
As the above point says, with paid strategy your results will be posted instantly with less time whereas in organic you need weeks and months of positive approach towards the betterment of your site on the search result page


Monetary Factor
As the name suggests, paid search traffic is where you pay for your website to appear on top. You pay for every click or on a cost per each click basis. meaning, you pay a fee for every click on your ad. In short, you buy traffic for your website, by paying Google to show your ad when a person searches for your keyword. But with organic search, traffic is free, although it solely relies on investment of both time and resources.


Return on Investment Factor
When talking about the return-on-investment part, with the paid action it is easy to measure the returns you are getting. The reason is simple Google will provide you with more keyword data that you can utilize in Google Analytics. While in organic search, ROI is a little bit difficult to measure, but it often improves with time. In the long run, organic search can offer a better return on investment.
SEO's basic strategies:
It's all about a proper path through which you can optimize your traffic these below mentioned are common and basic but vital strategies.
Keyword research: when you use a search engine for both paid and organic searches, they both require a user to enter some keywords. So, in such a case your keyword research for organic search and paid search should be near perfect in terms of the content you are providing.

Traffic: Generation of traffic is an important goal of both paid and organic search. Most pivotal is, that both paid and organic search traffic requires user intent. That is, if you are searching on Google for a question or any information, you are in an active state and, as a result, are more likely to take action once you find the required information.

Landing pages: Both organic and paid search requires you to create landing pages. For SEO, you must connect the landing page to your website. for organic, it can be a completely separate stand-alone page that sits with your website and with paid it can be a common landing page you use.
The pillars of SEO
As a digital marketer, it is a mandatory requirement to get your website, or company on top in terms of rankings, and understand SEO's role which will keep you in front. SEO might vary with time, but its key principles will not. SEO can be simplified into three main components that you need to be familiar with and use frequently:

Technical Actions: Technical actions are the set of various activities on your site that are designed to improve SEO but are in no relation to the content on your website. It is something like a backend optimization.

On-Page actions: On-Page actions will be the method of ensuring that the content on your site is true to its cause and will provide a greater user experience. Including the right keywords within your content can be done with a proper content management system. some examples of content management systems are WordPress, Drupal, Magento, Shopify, etc.

Off-Page actions: Off-Page actions are the ones where enhancement of your site's search engine rankings is done through activities outside of the site. Which is largely driven by backlinks, which help create a reputation for your website.
SEO objectives:
Examples of real-time SEO objectives
Here are a few examples of SEO objectives which can be used as a guide for setting relevant objectives for your own business or website:
Ranking your website on the first page of Google within nine months." This objective is motivated by keyword ranking.

Improvising your organic traffic by 20% – 25% this year." This objective relies on increasing organic website traffic.

Growing your SEO market share from 25% to 30% in the next seven months." Here the focus is on growing your market share.
To conclude with all the above-mentioned principles, you can set yourself for a smooth and advantageous run as compared to your competitors, all with the Digital Way